"... I like playing with my friends and improving my basketball skills."
- HIKARU -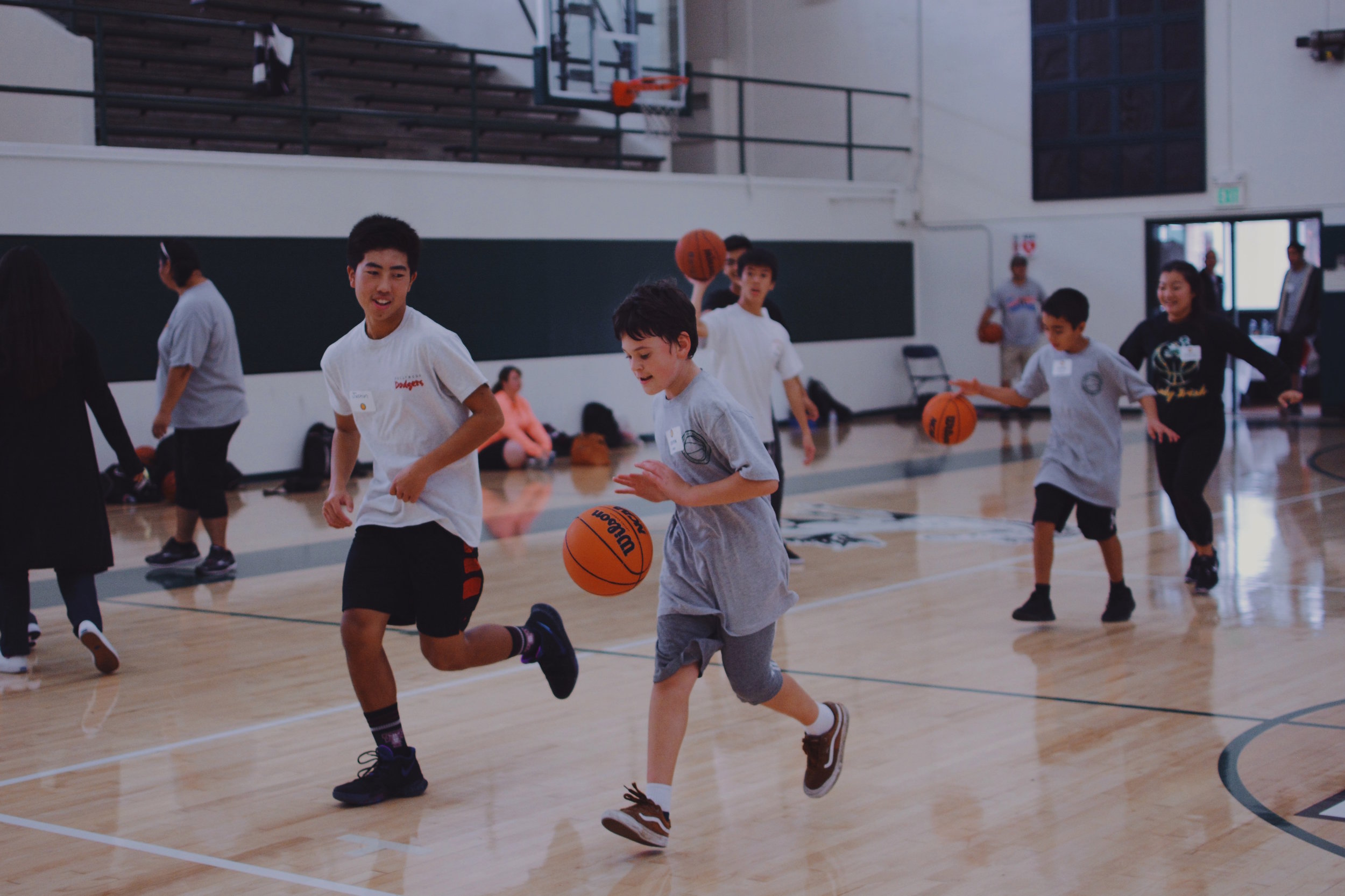 Hear from our players, their parents, and our volunteers!
PLAYER TESTIMONIALS
"I have been participating in this basketball camp for 3 years. This basketball camp event is fun because I like playing with my friends and improving my basketball skills. They are teaching me how to pass, dribble, and shoot. After the game I also enjoy hanging out with my teammates, and coaches. I cannot wait to play again next year."
- Felix Harder
"I had a good time playing basketball with my buddies and I am looking forward to seeing you again. I like to shoot the basketball through the net, dribbling and I like to play defense. I also had a fun time doing jumping jacks. I hope to see you again next year."
Love, Hikaru
"NYABC is an organization that serves with a purpose. My son is nonverbal and a pretty big kid for his young age. They have a core team who support their volunteers who in turn support our kiddos.
No matter how challenging my kiddo can be they continue to do their best and has always put safety first for their players. Besides coaching foundational skills of basketball, they do emphasize enthusiasm and fun! No kid leaves crying.
This group is unique in a way that who they recruit and are referred to has strengthened their program. This is evidenced by the many volunteers who have various backgrounds who work with children with varied abilities. But, what matters most is that my son leaves happy and with some enhanced skills!"
We love NYABC!
-Bernadette Ah-Hing
(Patrick's Mother)
"Basketball camp is one of the highlights of the year my daughter enjoys going to. These past few years I have asked Christina if she would like to go and every day until we get there she reminds me how much fun she has playing basketball.
Christina is always greeted by two or three girls who smilingly rush her in to the basketball courts.
The Gym is packed with other kids smiling and laughing as they learn to do drills taught by their support basketball players. Christina loves learning the drills and bouncing the ball up and down the court, dribbling the ball behind her back and shooting at the various goals set up around the sides for the various levels of players. Christina especially loved the final game where everyone is running, passing and shooting the ball. The energy is high and everyone is beaming with satisfaction as the game ends.
After the game everyone enjoys pizza sandwiches and something cold to drink as they laugh and enjoy the pictures of all their accomplishments. Christina is patiently waiting for next year's basketball camp."
- Joel Wissing (Christina's Father)
"We have two autistic children, this is already 3rd or 4th year attending this program.
Good to have 2 or 3 on one each camper especially my son need more attention.
Youth buddies are good for my daughter because the age is closer and make her to be familiar and enjoy playing together. The program hours are good enough to stay my short span son including snack/lunch time. Buddies are very friendly staying throughout program to be good conversation partner.
All young buddies are very fresh and motivated supporting children. This program is only once a year but l myself feel "BOND" led by Ryan who encourages each child by praising all the time. He always shows he cares about all the campers. We are sure that our children feel your heart.
We parents are very happy to have our children attending this camp every year. Please continue this great program and hopefully doing more often."
- Megumi Garvey (Cherish & Vincent's Mother)
VOLUNTEER TESTIMONIALS
"NYABC is an awesome camp. It allows the kids to come out and participate in a team atmosphere, while learning social skills at the same time. It also gives a chance for the parents to come out and establish new friendships with other families. NYABC not only provides an outstanding basketball clinic experience, but it also helps bring the community together."
- Kevin Kuramoto
"Through the game of basketball and with the help of the community, Ryan and Curtis created a welcoming, nurturing environment for kids who might not have otherwise had the opportunity to experience the joy of a basketball camp. The change in the kids' demeanor from when they arrived to when they left was utterly heartwarming. Those who showed up shy and nervous left smiling ear to ear with memories to last a lifetime."
- Noah Politzer
I had such a great time at the camp! I grew up playing basketball, and originally got involved with NYABC to help coach. I now realize that I can do so much more to help spread awareness for the special needs community, and can't wait to volunteer again. Thank you, Curtis and Ryan, for providing such a wonderful opportunity for everyone involved, see you at the next one!
- Jordan Toyama
"NYABC provides a safe environment to experience something unique. The interactions between the participants/players and the volunteers are inspiring. I feel very fortunate to be involved in creating this positive experience. The joy on the player's faces when they receive a high-five or when their parents light-up because their child is enjoying basketball are true testaments to the success of this basketball clinic. Ryan and Curtis provide an energetic and up-beat camp for everyone participating in the event. We are changing lives; it's a great thing to be a part of and I look forward to the next camp!"
- Kelsey Lee